Every Porsche 911 model carries the same DNA as the Porsche GT2RS Supercar


There are supercars, and then there are supercars. The Porsche 911 GT2 RS is unmistakably the latter.


Where else can one find a street legal sports car that can lap the famed 12.8-mile Nürburgring-Nordschleife in 6 minutes and 47 seconds. Do some quick math and the astounding performance that represents becomes clear: a Porsche roadgoing car, on a mountain racecourse with 160 turns and nearly 1000 feet of elevation change– while averaging nearly 115 miles an hour!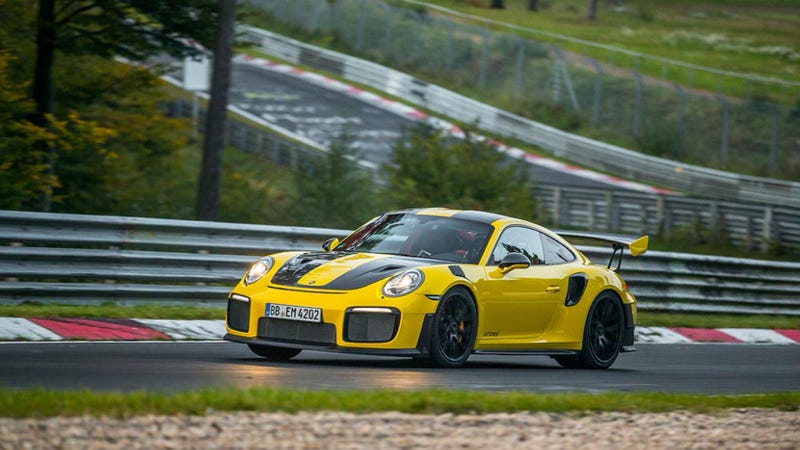 Photo Source: Porsche Cars North America, Inc., GT2 on the Nürburgring-Nordschleife

What is even more remarkable is how much of that amazing supercar is found in every Porsche 911 model, from the 911 Carrera Coupe, to the 911 Cabriolet (Convertible) models, to the 911 Targa, to the 911 Turbo.


All Porsche 911 models enjoy a remarkable commonality of concept. Their common chromosomes include:
The same basic 911 silhouette, as well as similar chassis and bodywork designs.

The same engine architecture, a classic opposed six cylinder powerplant, noted for 50 years for its low center of gravity, running smoothness, and muscular ripping-silk exhaust note.

The same purposeful race-inspired cockpit design, with controls that "fall to hand", plus clear, easy-to read analog instrumentation, including a large centrally mounted tachometer.


The entire Porsche 911 family, as it were, uses the same athletic DNA.
At the Nurburgring in Germany, the verdict on the awesome capabilities of the GT2 RS is clear: Frank-Steffen Walliser, Head of Motorsport and GT Cars for Porsche AG, says "This result makes it official: The GT2 RS is not only the most powerful, but also the fastest 911 model ever built."
Photo Source: Porsche Cars North America, Inc., GT2 RS Team After Breaking Record

At Porsche Atlanta Perimeter, over 20 model variants of the Porsche 911 family are available, each awaiting your verdict on Porsche DNA.

---
Shop All 911 Inventory Available at Porsche Atlanta Perimeter below.